7th – 8th Grades – Encouraging Independence
Oh my! If the later elementary grades represented an educational shift, many families feel junior high represents something like a tsunami. High school now looms on the visible horizon with college almost in sight.
Is it any wonder lots of home educators feel a little breathless between, "Where has the time gone?" and "Oh no! Time's running out!"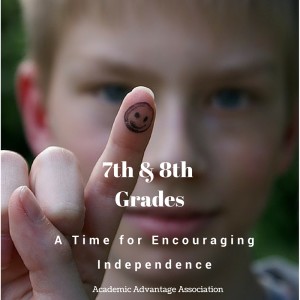 For those of us who have been homeschooling long enough to feel like old pro's, this transition can leave us feeling weak-kneed with insecurity again. Lots of questions begin to arise:
* When and what can I count for high school credit?
* Do I really have to grade, and how should my grading change?
* Can I teach high school level math and science?
* How do I support my sports-oriented kid in the absence of varsity sports?
* Should my child go to college at all?
The list is endless and mind-boggling.
Take a deep breath. We are here to help you eat this huge elephant one bite at a time! We are thankful you are here and want to hear from you. Let us know the questions that perplex you the most. In doing so, you help us plan the most helpful content as this site matures. Your questions and concerns also spur our ideas for local seminars on homeschooling topics. Use our convenient contact form to submit your questions and concerns.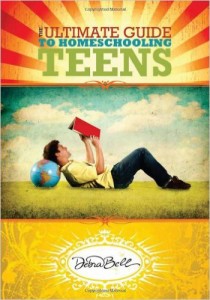 For information about homeschooling during the teen years, order The Ultimate Guide to Homeschooling Teens today!