Academic Advantage Association partners with homeschool families in South Carolina to insure compliance with South Carolina homeschooling laws. Our mission is to do so cost effectively and with as little intrusion into your homeschool journey as possible.
We accept year-round enrollment. We also offer special seminars and events through the year to encourage and support our families.
Our goal is to do so with the least amount of intrusion into homes and in the most cost effective manner possible. We believe you, as parents, know what works best for your child and are here for you when needed.
Joining is easy via our online application. Once you fill it out, submit your membership enrollment fee via Paypal or credit card. If you prefer, you may download a hard copy application and mail in your payment.
Once enrolled, you will receive a membership letter and card to verify your status as legally homeschooling in S.C. The membership card is good at businesses that provide educator discounts such as Barnes and Noble and teacher supply stores.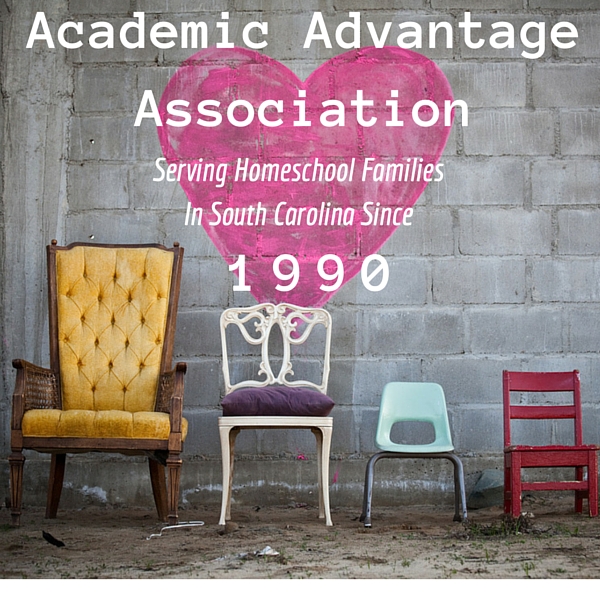 We offer three levels of membership: Basic, Plus and Complete.
The Basic package costs $50.00 per family ($25.00 during the months of May-August) and insures compliance with SC homeschooling laws.
The High School package costs $75.00 per family ($50.00 during the months of May-August) and includes Basic coverage plus a transcript for each high school level child and report card for the younger ones.
NOTE: Grades for high school students must be submitted by June 15th for purposes of class ranking and college and technical school applications. Failure to submit grades by June 15th will prevent us from including your child in the class ranking process and delay transcript preparations for college applications.
The Complete package costs $100.00 ($75.00 during the months of May-August). It entitles you to the following:
1) one free curriculum consultation
2) free Stanford test administration (cost of the test booklet not included)
3) a graduation ceremony, diploma, and transcripts
4) special members-only sale days at Lifelong Learning Resources (Children's Books).
Join now.
We are available each weekday from 10:00 a.m. to  5:00 p.m. to answer questions or provide assistance. We are just a phone call away: 864-968-1118.
If you are in the area, visit us at our store at 557 Hammett Store Road in Inman, SC.
Shop right from home via our online store.